How To Start a YouTube Channel For Beginners in 2021, why you should start, and how you can grow your Youtube channel when you have one.
Starting a youtube channel is not hard. We have got you covered with all the details you need to pay attention to when starting your Youtube journey.
Why Start A Youtube Channel
When you think of big giants of the Internet, Youtube is a leading video-sharing platform for content creators. Youtube is the second most popular website on the internet as of January 2021, often referred to as the "second-largest search engine."
Youtube can surely help your content be found and engaged thoroughly. Surely then, Now is the perfect time to start your online endeavor.
What happens after working hard on a few videos?
When you start a youtube channel, and after putting days of hard work into your videos, you log in to find out that you only got a few dozen views. Believe me, it is still not bad but let's find out what we can do to increase our views.
"The videos themselves are only 50% of the work done, and the rest of the 50% is knowing how to reach your audience and market your content."
How to attract your audience and reach more users
his part of the job consists of 2 main factors.
How well your content is presented
How well you have done your SEO & Social Sharing
Let's see how to present your content.
The content presentation involves a few very important things.
Title
Thumbnail
Video's first 15 seconds
The use of pattern interrupts
Script
Title
It is among the first couple of things that users read before clicking on a video, so writing it in a way that attracts users will help you get more views.
Thumbnail
YouTube reports that 90% of the best performing videos have custom thumbnails.
Why is that? Youtube has confirmed that they use CTR (click-through rate) as a ranking factor, and the more your thumbnail is attractive, the better your CTR will be.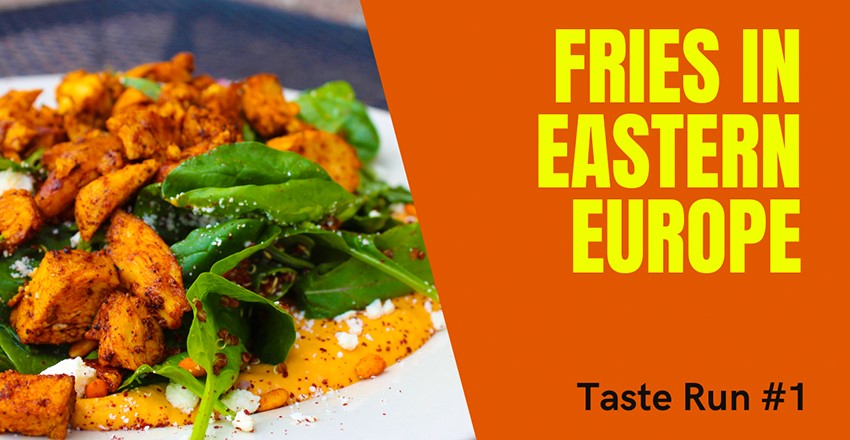 To create a good custom thumbnail, avoid using red, black, and white in your thumbnail as Youtube platforms mostly use these colors.
Also, use a lot of contrast; you want your thumbnail colors to clash as much as possible.
Video's first 15 seconds
According to Youtube, the first 15 seconds of your video is Key. so cut out the fluff from your intro and try to grab the attention of your audience in as minimum as 15 seconds.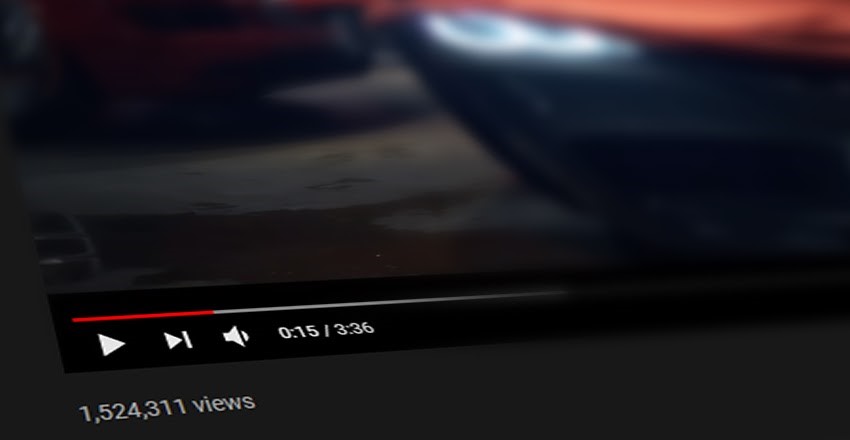 The use of pattern interrupts
Want your user to watch your video till the end? Use pattern interrupts; believe me, they work insanely well.
What is pattern interrupts? Simply, the elements in your video that are different from the rest of your video, a few examples below.
Animations
Sound Effects
On-Screen Graphics
Bulleted List
Different Camera Angles
Script
This is a biggie. Unless you are too good at what you are talking about or already have a handful of audience, you must write each line of your video script or at least follow the detailed outline. If you don't have a script, it will make it harder for people to follow along with you.
Ok, now we should move to the last part of our how to start YouTube channel success.
How To Optimize & Advertise Your Videos
Search Engine Optimization is a way to improve the quantity and quality of traffic to your website or YouTube channel. With SEO, you will get traffic for free 24/7 in the long run.
Step No 1: Find untapped keywords
When it comes to video ranking, "Keyword Research" is the most important step, and most of the time done incorrectly.
The fact is the right keywords with a video result in securing one of the top spots in search results, while the wrong keywords with a video result in a video getting buried in the search results.
So please pay attention to keyword stats and follow the exact strategy.
Create a list of seed keywords
Seed keywords are terms that describe broad topics; for example, if you are in a digital marketing niche, your seed keywords would look like this.
Facebook Marketing
Quora Marketing
Content Marketing
Social Media Marketing
See how it works? You can write down the list of keywords with a broad scope to create videos about.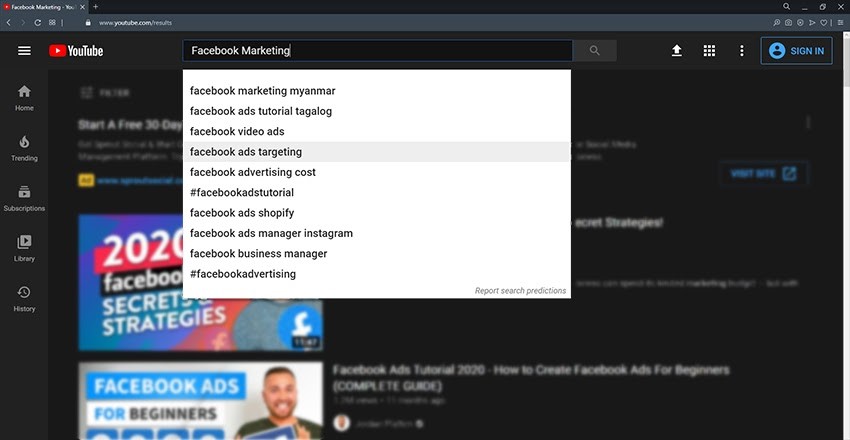 To be very clear, you are not going to optimize your videos around any of these terms (they are too competitive).
Instead, we are going to find long-tail keywords.
Pick any term from your seed keywords and paste it into the Youtube search bar and Youtube will suggest search terms; this works just like Google.
You need to pick these suggestions and then analyze competition and search volume for these suggestions.
If you want to scale this process and find more data at once, you can use any keyword suggestion tool like keywordtool.io or any other; there are many of them available to use for free.
Fine, now we have our long-tail keywords, and it is time to choose which one we should use.
Well, the answer is simple we will choose keywords that
Get lots of searches
Aren't super competitive
How will you know which keywords have the above qualities?
The answer is an awesome Chrome extension called TubeBuddy or VidIQ that you can install in your browser, and it will give you insight on the search volume of a keyword and competition right in the search results.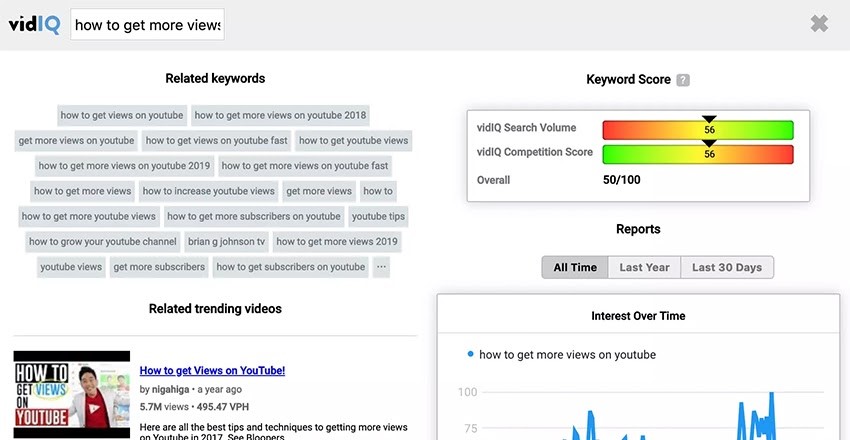 We have done the most important part by now congratulations!
Step No 2: keyword optimize your title
The keyword optimize title does help a little, but it is not as important as it used to be; I would still recommend doing it.
Step No 3: Write keyword-rich SEO friendly video description
According to YouTube, Short descriptions really heart your video SEO.
In Fact, they officially recommend long descriptions, and you can find this recommendation in youtube creator academy.
This is why I must say, please write an in-depth description of every video that you upload.
Click the image Below and get keyword research course.
Step No 4: Optimize your video tags.
YouTube tags are simply huge for SEO. Here is how you can optimize them.
Use at least 2 tags that include your target keyword and close variations
Use 2 tags that describe your video by using words, not in your main keyword.
Add 1 or 2 tags that represent your niche or high-level industry.
Step No 5: Create and promote optimized playlists
An extra step you can take to optimize further and take advantage of keeping users on youtube and, in return, getting a better rank from Youtube for your videos is using an underrated feature of playlists.
Playlists substantially increase your "Session Time".
Actually, YouTube says this about session time:
"Your channel also gets a boost when people watch anything anywhere on YouTube after watching your content.
…and when you make content that makes people watch more from your channel, then you're helping us out."
– YouTube Creator Academy
So use Playlists to improve your session time.
Step No 6: Promote videos to your audience.
You know, creating and optimizing your videos and then sitting on the chair waiting for a miracle spike in views doesn't make sense before sharing our effort with people we know or trying to reach our potential audience without spending any money.
So to help our content grow we can provide the first little push by:
Sharing your content in small clips on social media.
Sending an email to your contact list about the amazing content we made.
Trying to answer people looking for help on quora about our videos.
You can also take these additional steps to make it 100%
Turn viewers into subscribers
Ask your users to subscribe to your channel; also, add a subscribe card to your video end screen.
Rank videos in Google search
Also, ranking your videos in google search results by targeting a keyword that already has a video section in google search tabs and images can help you gain more views.
3. Shorten Your links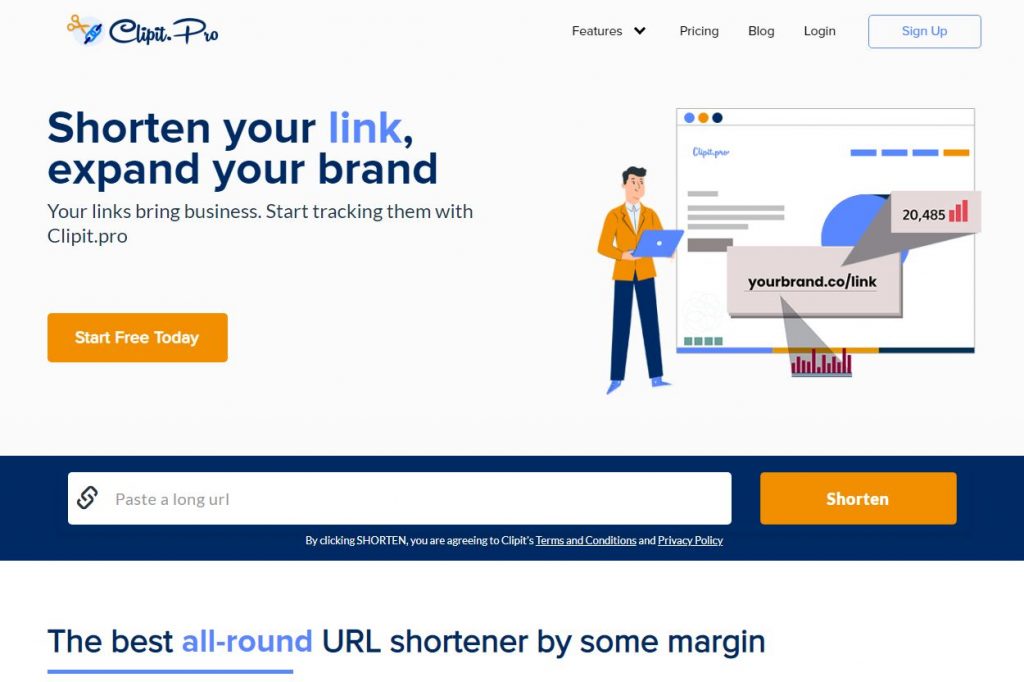 Don't worry. We also have a helpful companion piece to this article that will help you share your videos link on different platforms like Facebook, Instagram, etc. With clipit, you can make your videos long links shorter and add your custom alias so your audience can trust them.
Let me show you how it works?
Let's say a long URL https://youtu.be/trCBdNUJCg8. As you can see, it isn't easy to understand where it will land if we click this link. To gross simplify, this is the link accompany the video of the Services Ground ad. So, to make this link less confusing, I'll shorten this link in clipit and add a custom alias in it, i.e., services ground. After shortening the link, the result will be like this https://cutin.me/services-ground. Now I can share this link on different platforms like Facebook, Instagram, and so on. Besides, I can instill trust in my targeted audience with branded links and track links to know who is clicking on them, where in the world located, and which operating system or browser was used to click my links. So, to grab these tremendous features, go now and get basic free for lifetime and premium with 15 days free trial in which you can get complete control on your link and generate branded links.
No Credit Card Required For First 15 Days
Thanks For Reading
If you are interested in the affiliate marketing business then check this out.