Some folks always keep looking for ways how to increase blog traffic. But sometimes, they choose the most challenging and complex way to get traffic to their blog posts, and that kind of burning decision induces them to move back and eventually result in departure. If you want to increase blog traffic fast, then choose the right audience at the right place so, you can trigger more traffic to your blog post.
The purpose of getting more traffic to your blog is obviously to make money online, but numerous researchers have developed so many distinct ways to show how to earn money online. All you need is an abundance of self-motivation and continuous effort, then earning money online can be an absolute way to make your dreams come true. Still, blogging is the best-proven way that beginners can effortlessly do as an easy way to make money online. All you need to do in blogging is drive as much traffic as possible to your blog post. In this article, I'll navigate you through the whole process of blogging, what the challenges are in blogging and how to increase blog traffic.
Why Blogging?
Blogging is the best choice for those who love writing. If you have an interest or passion in any subject and often want to earn money online, then blogging is the ultimate choice that should be prioritized.
Once you start the website on a free service provider and get free traffic to the site, it will be easier to earn money through various techniques such as affiliate marketing, Google ads, etc.
Apart from that, one can make money through blogging by selling their products or services as well. If you are an influencer and want to get paid as an influencer, Click here.
What are the challenges in blogging?
Once you start a career as a content writer, it will hard to find readers. Because nowadays, the competition is very high and still increasing over time. According to the searches, there are over 70 Million blog posts that are published every month. Many new and improved writing platforms are emerging that could help you to compete in the competitive market. Here are some of the platforms that can be used to get more views on blog posts.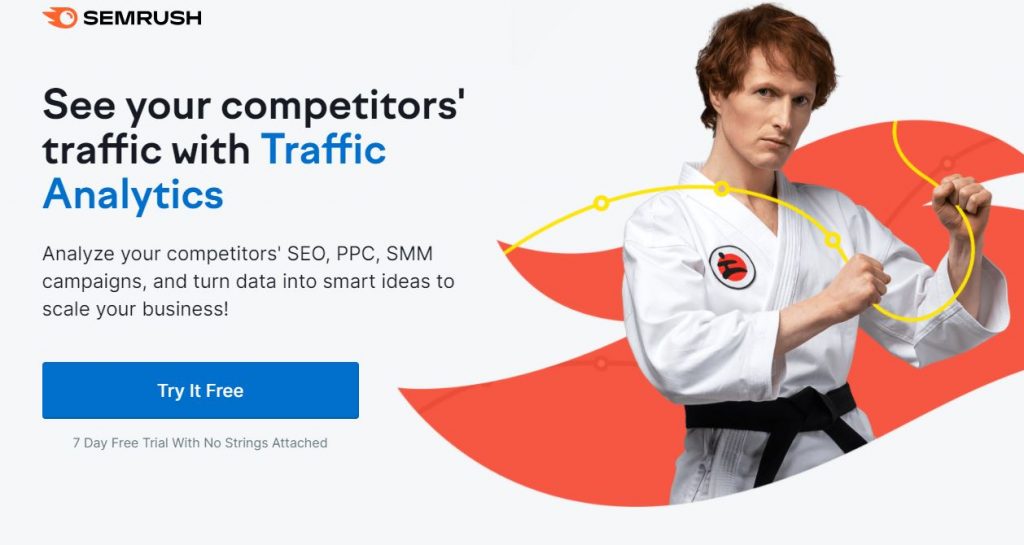 Quora
Medium
Pinterest
YouTube
Reddit
Twitter
Facebook groups
Slideshare
Dzone
How to increase blog traffic?
You might have seen that whenever you Google any query, the search engine shows the endless number of blog posts on your Google SERPs page. The result page fills with the oversaturated, non-actionable, inaccurate, and boring content. And somehow, the content writer not only has to compete with the content with the high-rank position in Google but also get his way through the bad stuff. There's no denying that it's a pretty big task, and it explains why it is challenging to rank blog posts on Google.
Now you might get some idea that having great content isn't enough to rank high on Google or to increase traffic to your blog post. Finding readers requires the same enthusiasm as writing an original post. Besides all these difficulties, there are a lot of ways to increase blog traffic. However, some of the methods are cost-efficient, but they are practical too.
6 Steps Guide
There are several ways to increase blog traffic, but I do recommend 6 ways to all of them.
1
Create a better strategy for your content
If you have the passion and courage to increase blog traffic, the first thing is to create a better strategy. According to the famous maxim that you might have heard several times, "Content is king." If you aim to produce better content and then it wouldn't be about just quality; it also refers to being more strategic with your content marketing efforts.
The most engaging and successful content emphasizes the specific requirements of the reader. So, know the behavior of your audience and what they love. Choose the topic of content according to your niche. Mainly content falls in one of two categories: funny and educational. You can select one of the types or choose one of your niches.
2
Social Media platforms
Social media platforms are a good source of traffic generator. If done right, you can generate unpredictable traffic to the blog posts or website.
But how?
As mentioned above, it is the best source of traffic generator. All you need to do is make the post of your blog content and upload it on social media platforms. To increase blog traffic, connect with Facebook, Quora, LinkedIn, Twitter, and many others. These platforms will be a last big push for your blog post ranking.
3
Utilize Marketing forum
The biggest hurdle that most bloggers have to face is knowing where exactly their targeted audience is. To do so, forum marketing is the best solution because it is the place where you can find a targeted audience and know your audience more closely.
You can easily build relationships with your targeted audience and professional peers alike. Many sites and corporations have such forums where you can get benefitted. If you join the SG-educate support forum, you will know the audience what they love or what they are more interested in. These support forums act as a launching pad to find the targeted audience and build relationships with them.
4
Do Keyword Research For SEO
Basically, Keywords are the words or phrases used to identify topics covered in your content, recognized by the search engine. Algorithms analyze the keywords in the blog post thoroughly and rank the relevant pages into a set of results.
It is important because it tells what people are looking for or what terms they are using for their search query. With keyword research, you can put your blogs in the list of Google results page. If you want to optimize your blog posts, then the use of the most relevant keywords is the most important thing that should be done first.
If you're curious to know more about the importance of Keywords and want to know how to do keyword research for SEO, click here.
5
Quora as a traffic generator
Quora is the best source of free traffic generators. It is much like Yahoo answering, but Quora is better in my opinion.
The process of generating traffic via Quora is not much difficult. All you need to do is answer with some value and put the link in it that redirects to some helpful material. It will generate a very nice flow of traffic to your site.
6
Build an email list
What happened when visitors leave your site without signing up? Obviously, they never return. So, building an email list is very important to keep your visitors engaged.
Why is it important to build an email list?
It is important because you can follow up with your visitors by keeping them up to date. After this, you probably get returning visitors. But to do so, you have to get some paid tools for building an email list like Get-Response or SendIn-Blue. These tools will help you to create an email list and bring your visitors back to the website.
If you want to know more about Get-Response and SendIn-Blue, then click here.
Final Thoughts
Engaging content can help you establish your position in this competitive market and increase blog traffic. All you need to do is get the above 6 steps into practice and see what works for you. Measure and monitor incoming traffic with a traffic analyzer base on real matrices. With a traffic analyzer, you can see what the primary sources to increase blog traffic are.
If you want to know more about traffic analyzer or some effective tracking tools, then click the given link: