Clipit.pro Free URL Shortener Signup For 15 Days Premium Trial.
Got a question? What is link shortening? Let's make the long story short, link shorteners services are used to transform long and unattractive links into short and manageable links. Very simple and easy to use. But the question arises here, is it a worth hustle? Let's start the discovery of the power and use of services.
In this article, we'll take a look at the power and the use of the services, provisioning by the link shortening tools. So, get ready to dig into further details.
Benefits Of This Free URL Shortener
Imagine you are one step away from your goal, and to achieve your goal, you need some jumpstart, then the link shortener will act as the jumpstart to your business. The main benefits of link shortening services are manageability, simpleness, and tracking. You can get everything here, which can extract more from the links.
Following are the top reasons why should use link shortening services:
Manageability and Simpleness
Look at the image given below. As you can see, here are two links, both are the same, but there is much difference in their appearance.
Google Search

Shortened Google Search

The short link is looking more simple and attractive while In contrast, the long one is distracting and very difficult to manage. As you can see in the above image, I have used the custom name to make the link short and simple. Just a moment ago, the link in the image was looking very distractive and complex, but now it is looking very attractive and simple. Let's think that way, which link would you choose to share on social media?
Link Sharing on Twitter
Link Tracking in This free URL Shortener
Let's move to another advantage of link shortening is that it allows you to track your link. Let me show you how it works.
I am using Clipit.pro here as I did in the above image. Let's say, I opened the same link once or twice but want to check how many times the link is being clicked so here you can get details:

Total Number of Clicks
You can not only check the number of clicks, but it will give you complete details about the click like date, location, and from which device the link is clicked.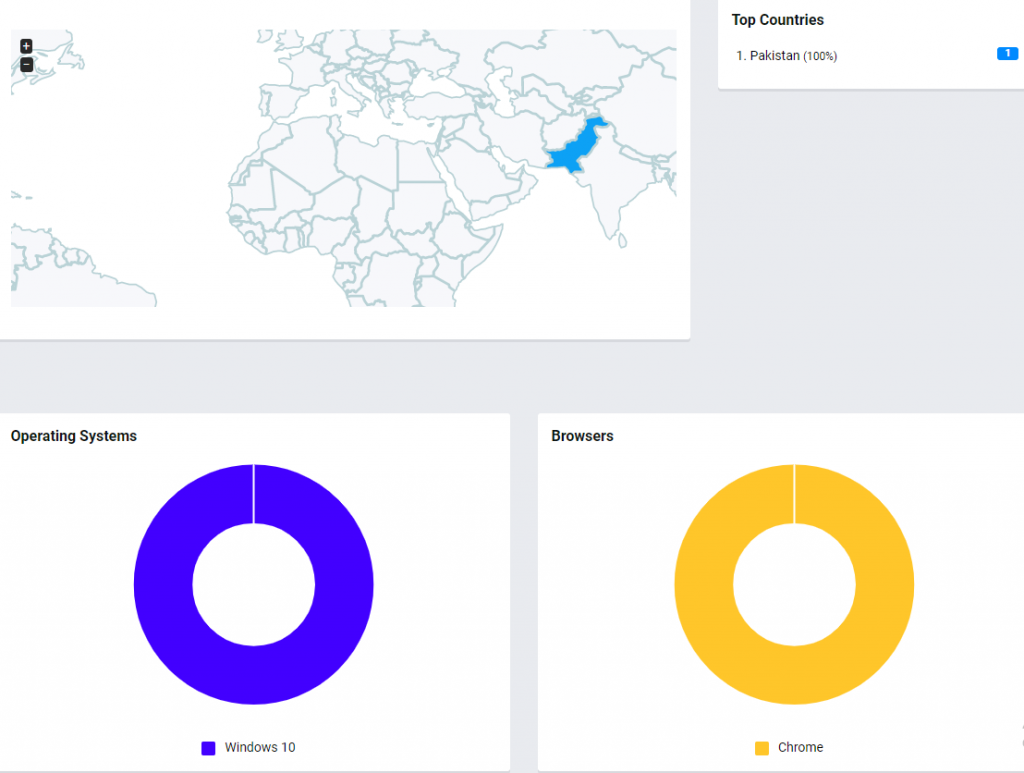 Top Countries and Devices
Top Countries and Devices
That does not end here let's say if you're running a marketing campaign and you have added links in your campaigns on social media or emails. Surely, you will be curious to know about the number of clicks you got on your link. So, Clipit.pro can help you to find out where the clicks arrived to run your campaign more effectively.

Build a Custom Audience Using Pixels
If you are not familiar with the pixel then let me explain first, pixel is an analytic tool used to measure the effectiveness of your advertising by understanding the behavior of the people.
Let's take an example, if you've a Facebook pixel, it will be fired if someone takes an action on your site. Action can be anything like adding some item, purchasing something, and others. These actions are received by the pixels and viewed to you on your Facebook pixel page in Events Manager. You can also reach your customer through Facebook ads.
You can get this awesome feature from Clipit.pro built for you to track your audience, pixels. Also, you can know about the targeted audience that mostly reacted to your campaign.
Tracking Pixels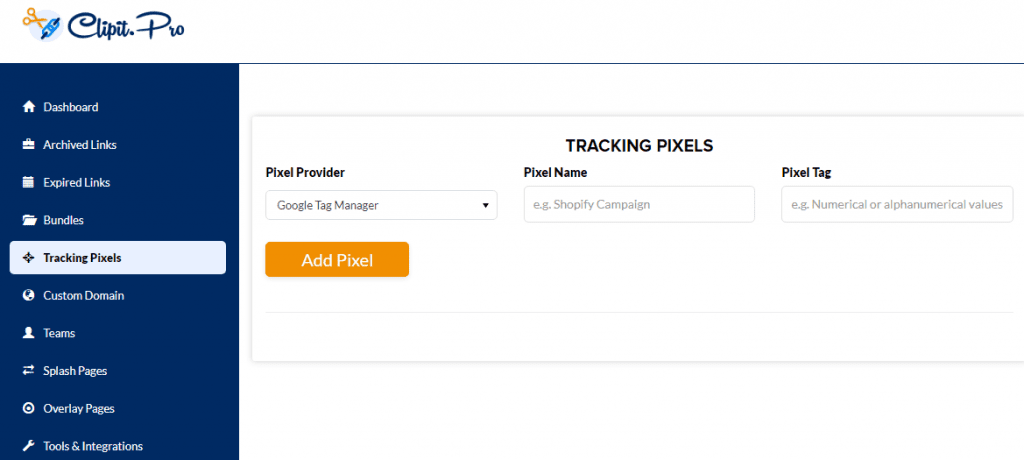 Reduce SMS Marketing Cost
One of the best marketing strategies that can surely not break your bank is SMS marketing. All you have to do is run your campaign directly on your audience phone. You will be cost according to the size of your SMS using in your campaign. But here you can get benefitted from clipit.pro. You can shorten your link and reduce the size of the SMS. Moreover, it will be looked less suspicious as compare to the long link.

Have a look and decide which one is looking better?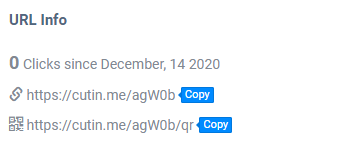 Make Custom Branded Links Using This Free URL Shortener
You can customize your link in two ways using link shortener clipit.pro Its benefit is that in addition to a link shortener, you can also add custom words to show the description of the link. Let me show you how it works? In the above image, you can see both links are from a blog and the same but there is a difference in their custom words showing that it is from PPC ads.

You can easily add custom words by using clipit.pro services. All you have to do is go to the link Shortener page and add custom words whatever you want in the custom Alias.

If you want to know more about it, go and check it out here.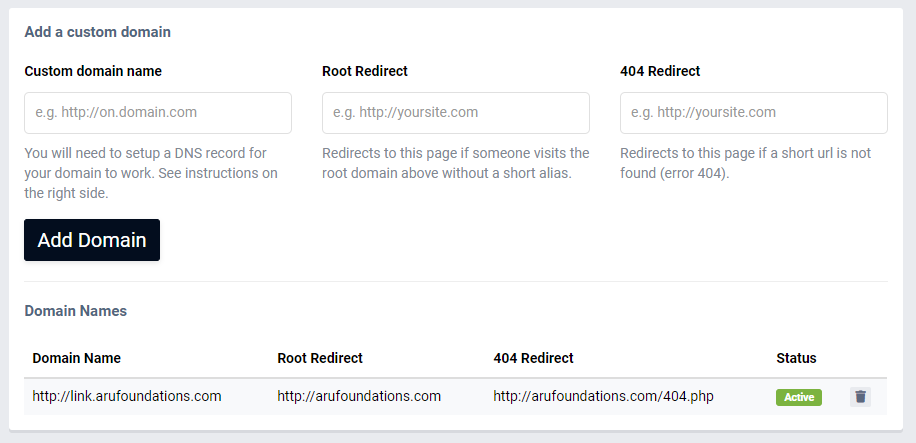 Let me show you how it works? First, you have to add a CNAME record having your sub-domain name and configure its value to clipit.pro as seen in the image below. And keep in mind that the changes may take up to 36 hours.
Here my sub-domain is linked so, I'll add a custom domain in the custom domain page you can add whatever your domain or sub-domain is).

So, we'll test the linking to whether it is working or not. If your custom link is in the browser then you'll be shown the page given below.
Now move on, and don't forget to choose your custom domain from the domain list.
Discover More features in Clipit.pro Free URL shortener
Bundles
Don't confuse bundle is the name of the feature. In which you can set up a bundle of links shortened. You can also use this in one link. To understand in a better way, look at this process below:

Then simply go to any shortened link and add it to the bundle.
Now you will get the bundle containing multiple links. Test the bundle all you have to do is type the link of the bundle, and you'll see all the links added to this bundle.

Splash Pages
Just see this awesome feature. Here you can have a custom transitional page in which you have an avatar along with a brand or company representative message. You can get unlimited splash pages from clipit.pro and choose one for each URL. So just go to the dashboard and create your splash page.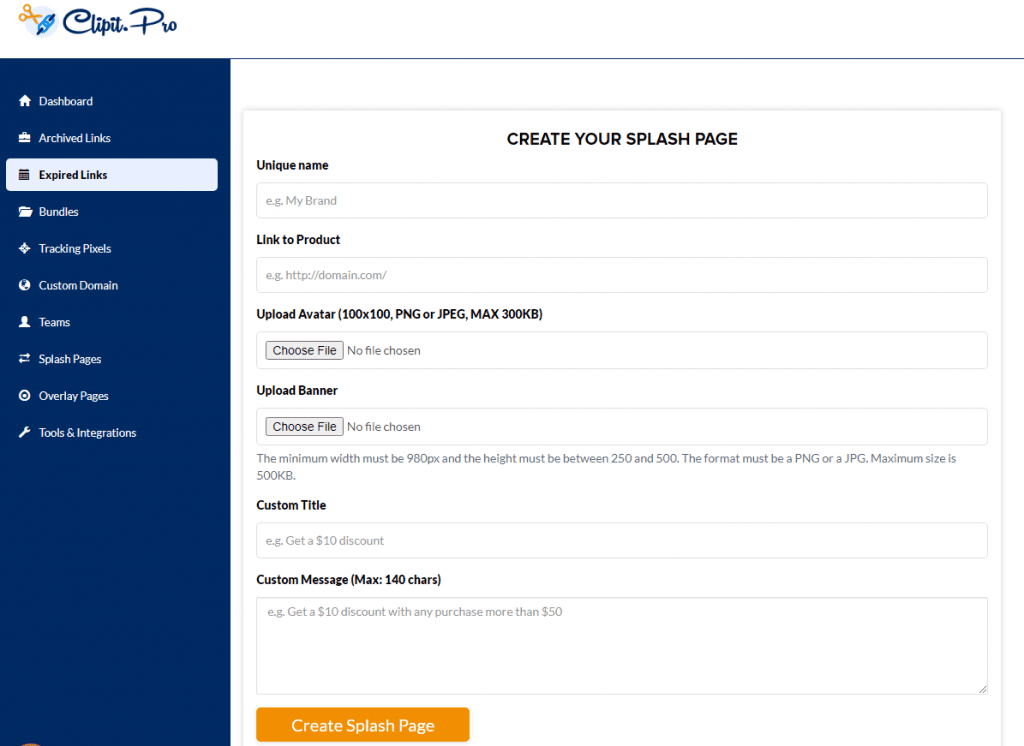 Pricing plan
Clipit.pro is providing the first 15-day free trial in which you can get access to all the features and services for URL shortening. While contrary to the others, clipit.pro is providing the basic plan free. The standard and premium with a suitable price that cannot break your bank, with the most advanced features. The premium plan will cost you $7.99 per month and you can also get a discount if you purchase an annual plan. While the pricing plan of bitly is much expensive as compared to clipit.pro Its basic plan is $35 per month while the premium plan will cost you $300 per month without any discount.
Conclusion
I hope you understand the importance of links in marketing campaigns and in businesses. Now you have explored the features of clipit.pro so, it's time to boost your marketing campaigns and grow your business online. Signup Here For Free
Thanks For Reading.