If you have plenty of questions in your mind regarding Digital Marketing, go ahead start Reading this guide.
PS: This is a long guide filled with so much knowledge that I want you to consume! Have any distractions? Take them out and listen to me!
Many new digital marketing people feel that trying to make money online will give them nothing but a wastage of time. By facing continuous omission, they become frustrate and eventually quit marketing. So, I wrote this article to clarify the doubts about marketing that cause the beginner's failure in a marketing career.
Let's see the brief overview of this article; it will walk you through the full-fledge overview of digital marketing. What is digital marketing? And how you can jumpstart digital marketing for local business?
To engage you with the marketing strategies and to show you first-hand how to get the best results in the shortest time possible, I'll walk you through the basics of digital marketing.
Topics Covered Under This Digital Marketing
Marketing and Sales fundamentals
What is Digital Marketing? Overview and basics
Various channels to start digital marketing for local business
What is Marketing?
Before we move to Digital Marketing, it is vital to engage with a brief introduction to marketing.
Marketing is not all about promotion or advertisement. Marketing is the comprehensive plan by which you can generate leads, increase sales, increase brand awareness and acquire more customers.
To simplify, the term marketing means sending the right message to the right audience using a suitable medium. There is a crucial role of marketing in the awareness of a business, increasing customer base, building brand, and acquiring more sales. Marketing forms the backbone of a successful business, and without this backbone, business development is just a dream.
What is Digital Marketing?
Digital Marketing refers to promoting business through different channels like the internet, website, blogs, social media platforms, mobile marketing, video marketing, email marketing, etc.
Digital marketing cover various marketing strategies and techniques, including SEO, Social media, paid ads, Facebook ads, email marketing, and content marketing.
Let's understand what digital marketing channels are? And why they have crucial importance in business growth.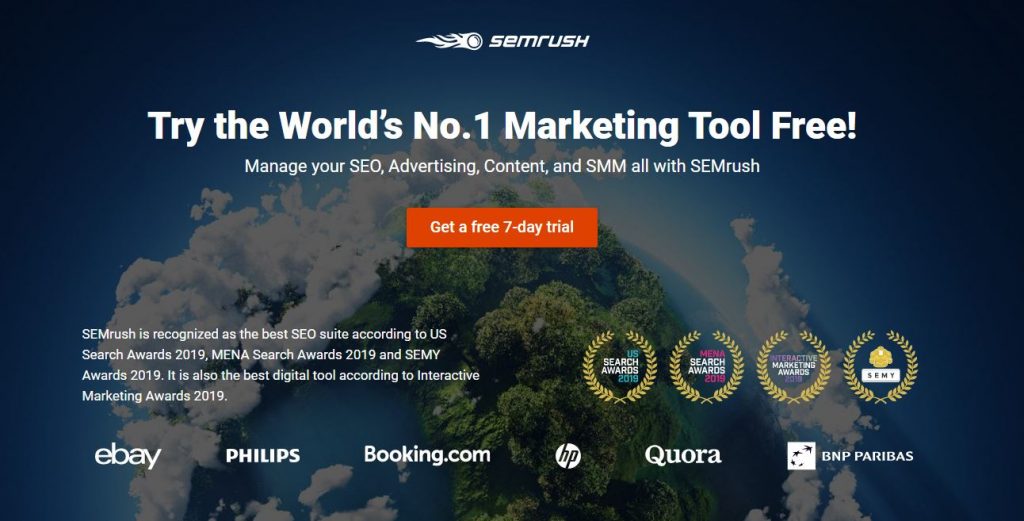 Why Digital Marketing?
Digital marketing was there when the internet started so, it is not new in the market. Its popularity is the number of users increasing daily, including internet users, mobile phone users, and digital content consumption. It wouldn't be surprising if I told you that number of people who go online is increasing day by day, and most of them are adults. According to Pew Research, in the last three years, Internet usage among adults increased by 5%. In this era, the way people shop and buy things has changed dramatically, and they emphasize online marketing, contrary to offline marketing.
Does Digital Marketing Work?
There are many ways to market your brand, but the one way which is the most effective in all of them is Digital Marketing. No matter what business you do, it can help all kinds of companies grow. Besides, you can use different tools to make marketing strategies effective in your brand marketing. Use Clipit to make your marketing campaigns more effective is highly recommended.
Clipit is a custom URL shortener that can enhance the beauty of online advertisements. clipit can make your link short, which you can use in your marketing campaigns on different channels, track your audience and even retarget them. With this tool, you can know your targeted audience and amplify your reach to boost your digital marketing for local business.
How Can I Start Digital Marketing?
Digital marketing includes many topics and sub-topics that has made it very vast and complex. For becoming a digital marketing expert, you should know about all the issues related to digital marketing for local business or giant corporations. Here is the list of digital marketing channels that will help you jumpstart your digital marketing for local companies.
Popular Digital Marketing Channels
SEO is part of inbound marketing and Search Engine Marketing; it provides better ROI than the other channels. SEO can deliver better results if implemented properly though it is difficult, complicated, and time-consuming. The most substantial chunk of Digital marketing, especially for local businesses, is Search engine optimization. SEO is one of the most effective digital marketing channels and is considered the most important for website visibility and acquiring traffic to the website without spending too much.
Search Advertising
Another digital marketing channel is search advertising but often ambiguous with PPC. Search advertising is a paid advertisement in search engines. One of the most popular platforms for search advertising is Google Adwords.
Social media marketing is all about using social platforms for marketing. It is becoming popular day by day due to increased internet users. You can promote your business through various social platforms such as Facebook, Twitter, Instagram, Google, Quora, and LinkedIn.
Email marketing is also known as bulk mail or mass mail. It has considerable experience, contrary to the other marketing channels. It has much experience as compared to the other marketing channels. Most digital marketers prefer "email marketing" after SMS and other marketing channels.
Google Ads tops the list of marketing strategies, and advertisers display their ads using Google Ads. Advertisers are allowed to create :
-Search ads
-Display ads
-YouTube video ads
-Shopping ads
-Mobile app download ads
It is a versatile advertising platform, and many brands prefer this platform to generate leads and acquire more traffic to their website.
Content marketing is a reasonably broad digital marketing term and covers digital marketing efforts that use content assets, including blog posts, infographics, eBooks, videos, etc. These content assets play a significant role in building brand awareness, drive clicks, leads, or sales.
You can promote your content using Search engine marketing, Search engine optimization, Social Media, and other channels.
After Google, YouTube is the second largest search engine and allows users to search and watch videos. Giant corporations prefer YouTube to market their brand and generate leads.
Besides, YouTube marketing can be beneficial in your brand marketing, and it will cost you nothing for creating a channel or uploading videos on YouTube.
Conclusion
As you can see, digital marketing has no boundaries and has versatile ways for brand marketing. That's why many businesses hire a digital marketing agency to manage their efforts and cover their marketing needs.
Hopefully, you get all the above points about how to start digital marketing for local Please stay connected with us to learn more about digital marketing.
Thanks For Reading
If you liked this article and want to read more of these, please subscribe to our newsletter and follow us on Facebook, Youtube, Linkedin, and Twitter.