The goal of every business person is to keep their brand one step ahead of the competition or to stay out of the competition. Undoubtedly, competition in the business world is inevitable because where it results in the production of the best products ever in the world, it also leads to the demise of the majority of businesses. While doing competitive analysis in business, it is very hard to get all the points, even if you manage to dig something up. So, despite all the struggle, you will be left with a bunch of questions.
How they manage their position on Google?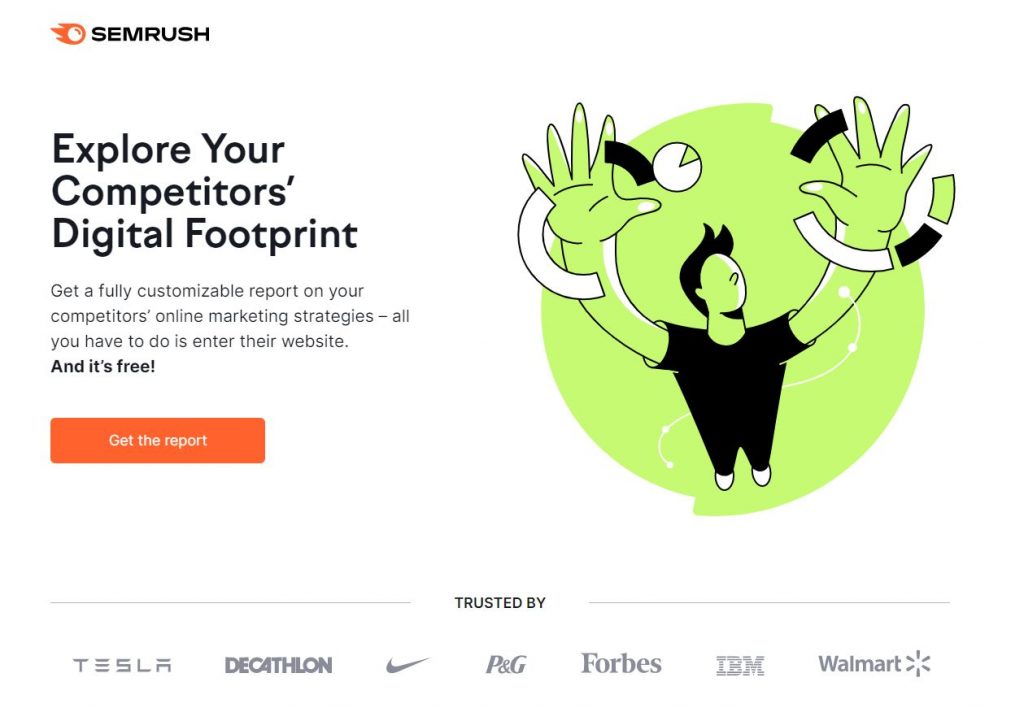 When someone tries their hands-on competitive analysis in business especially, most of the time, they have to face ridiculous data which is difficult to understand. It is a pretty much difficult task, but in this article, we will help you to learn tricks and tips to take a full-fledged overview of your competitor.
If you're not sure where to start a competitive analysis, then stick to this article. Here, I'll walk you through every step of the process.
What is competitive analysis?
If you have a business, then at some point in the business career, you will realize that it is very important to know about the competitor. You may be wondered that how giant companies always stay ahead of the competition while not yours even after all the struggle and hard work.
Many companies fail to realize that in order to stand in the competition, they need to market their product and understand it as well. If you want to stay ahead in the competition, you need to understand the strategies of companies and businesses that are longer in-game. To do so, competitive analysis in business is crucial, but it is the most confusing and time-consuming, especially if you're new in the business.
What you will need
Analyze your competitors' SEO, PPC, SMM campaigns, and turn data into smart ideas to scale your business! Don't Worry Try World's Best Tool, Çlick Here
How to conduct competitive analysis?
Before engaging you with the process, let's understand what competitive analysis in business means? Competitive analysis refers to identify and evaluate the competitors to know their strong and weak points in contrast to your own.
The underlying idea of competitor analysis is straightforward. As a result of competitor analysis, you can develop new strategies with fewer weak points and have more chances to win customers.
Here are some of the common questions that you should know the answers to with the help of competitor analysis.
What kind of testimonials do they get from their customers and users?
How well are your competitors performing (market share, growth)?
What are their core strengths and weaknesses?
Now, let's explore the importance of competitor research and why it's crucial for the business to grow.
What marketing strategies have they adopted?
Get All These Reports In One Place
6 Steps Guide
There are numerous ways to get your competitors at your fingertips, but here are a few that will help monitor your competitor more closely. Let's see the six steps to identify our competitors.
Identify your competitors
Most businesses remain in the delusion that they already know their competitors, and they are already at their fingertips. If you want to get ahead in the competition, then you must drop the "know-it-all" attitude.
When you start finding your competitors, Google will join you as a friend and help you spot your top competitors. To do so, you just need to search your niche or the product you sell, and Google will show you all the brands that are on the top at the time.
Competitive content analysis
To grab consumer attention to your website, the best thing you can do is create intriguing content (blogs, images, videos, webinars, etc.). Every modern business creates and publishes relevant and helpful content for the targeted audience rather than advertising the brand on big billboards.
Once your content is ranked on Google, you can get unpredictable traffic to your site. To do so, you need to research your competitor's existing content and the strategy creates to rank on Google. You just have to visit their website and explore the content they use on Social media pages, Blogs post, and YouTube channels.
Keep a close eye on other businesses loophole
You might have listened to this maxim several times, "Always focus on the positive things in life." However, this maxim is not reliable for business because focusing on your competitors' negative aspects can take your business to the next level.
To do this segment of competitor analysis, look into every loophole of competitive business, track every mistake, and thoroughly analyze their weak points.
Competitive website analysis
There is no rocket science in understanding business. In order to analyze your competitor's website, you just need to monitor whether it is mobile-friendly, user-friendly, site loading speed, images, product descriptions, social media activities, and their Blog sections are standard or not. As you navigate through these actions, you will be able to develop a new strategy that will be more effective and reliable.
Use the right tools to conduct your analysis
As you know, there are plenty of tools available in the market to conduct analysis. With these tools, you can enhance your competitor's analysis efforts. Use these tools to identify the top trending keywords, collect user's feedback, competitor's performance on social media platforms, and stay up to date with Google alert.
Analyze what you need to stay ahead of the competition
If you want to beat your competitors, you need to focus on your strengths. That's true, you can't beat them in every single area, but you can improve your strength and identify the unique areas of your business that can help to build your brand.
Time to rise above the crowd
As you know, the competition in the business world is as high and still increasing over time. But if you want to stand in the competition, you have to go head to head with numerous businesses to win more customers. Nothing can be achieved without hard work.
The stronger your competitive analysis, the more likely you are to get a reward. If you do competitive analysis with consistency, you will stay updated with industry trends, customer expectations and uncover all the areas that other businesses cannot cover.
If you want to be a successful entrepreneur, then see the business competition as a golden opportunity for your business instead of seeing this competition as a hurdle.
Thanks for reading.
Also read : Power up your company with SAAS business model